There so many characters out there, Some which are so annoying or so evil, that you cant help but hate them. Todays list is abit unique, I'm going to tell you about 5 Anime Characters I despise with my whole heart. (This is also kind of a Rant post…) Oh, AOT manga spoilers in this Post
#1 Seryu Ubiquitous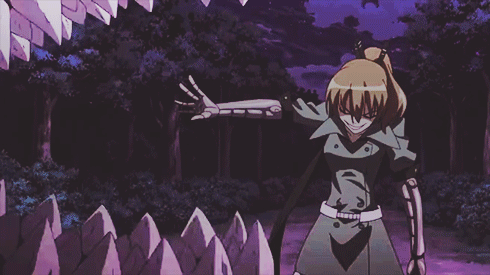 When I started Akame Ga Kill and saw this character, she seemed sweet and wanted to protect her country. But no, She was a Pyscho Crazy Person. She wanted to commit suicide just to get rid of Night Raide. What person plants a bomb near their heart as a last resort!? no one! She is the absolute worst person ever, and her imperial Arm is worse, that, that Thing is just crazy too. A sweet looking dog that can kill you in seconds!
#2 Minoru Mineta
I think everyone I know hates this perverted 3 foot 6 inches purple grape. He is disgustingly perverted and literally cannot, I repeat cannot control himself. Luckily for him, he isnt completely useless. He is somewhat useful. But literally, he needs to learn to control himself. I found him creepy and weird. I dont even know how he got into Class-1a.
#3 Shou Tucker
I despise this Man with my whole heart, When I first watched FMA Brotherhood, he seemed like a nice caring father. But no, He killed his wife and his daughter just to keep his status and job, I completely freaked out, what Man does that? He is a cold hearted person, with no love for anyone. He didnt deserve such an amazing daughter like her.
#4 Gabi Braun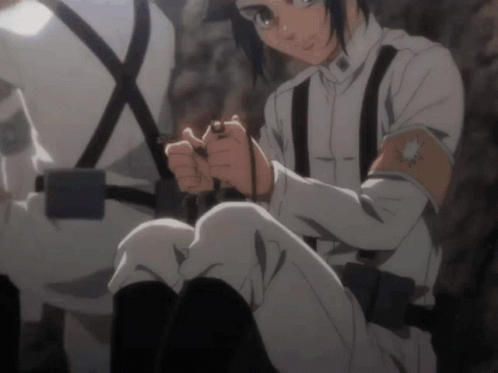 I hate her, but admittedly she does have fans. But Honestly, How can anyone except that this little girl, like 11 or something, killed Sasha. Sweet Potato Girl Sasha!? Gabi deserves to burn in hell for killing Sasha. But why did the main characters go out of their way to save her, Just because she might take over the Armored titan from her cousin(Reiner Braun) next? No. they should have just thrown her off the boat.
#5 Shinji Matou
Ok, this spoiled brat shouldn't have been created. He acts all high and mighty and strong, but when his servant gets killed, he starts sobbing and begging for forgiveness, and when he gets another servant he thinks hes soooo strong. He has no respect for anyone except himself, even though his sister gave him her powers, he still treats her like trash.