March 8th is known as International Women's Day, so happy Women's Day readers! A perfect day to appreciate all the women in our lives, whether it's in real life or fictional. Speaking of fictional, you've probably seen the title of this post, So today I shall honor my top 5 female characters in anime! It was quite tough to pick just 5 since there are a ton of amazing women in anime, but here goes:
1 – Shinobu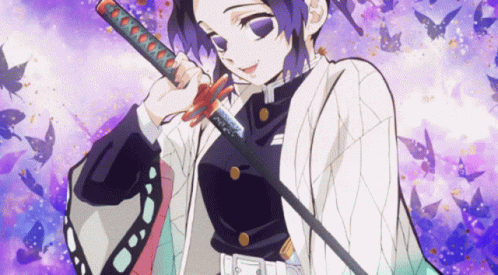 You probably expected this because most of you know about my demon slayer obsession over the past 2 years, Ive probably talked about Shinobu in the past too. Shinobu is the butterfly Hashira in Demon Slayer. I love Shinobu because she isnt written to be a likable character, she is complex and flawed.
It's not often that you see a female character who isnt empathetic and doesn't refrain from speaking in fear of hurting other people's feelings. Shinobu is outspoken and doesn't hold back. She is driven by revenge and anger, which aren't exactly redeeming qualities, but you dont see that in female characters alot so I thought it was unique.
2 – Rem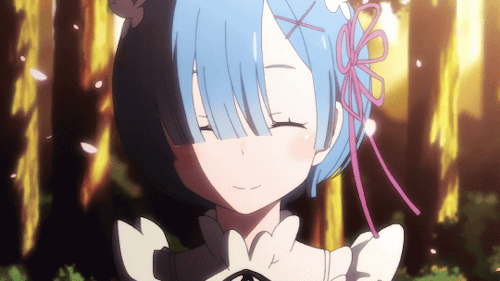 All my Re: Zero watchers probably know Rem (aka best girl) that's not a debatable fact, gomen. Rem is one of the twin maids working for Roswaal. *light spoilers* Rem faced alot of hardship as a child, and still in current times, She is also a main influence in the main character's life, she has helped him throughout his journey, and continues to help him even after he rejects her. Her dedication and personality make her likable.
She went from wanting to kill Subaru to becoming his most loyal follower and companion, her emotional development is one of the main reasons I like her and she has a very fluid character development throughout the series.
3 – Frankenstein
Frankenstein is a berserker class servant from Fate/Apocrypha. I love fate, so I had a hard time choosing to talk about Frankenstein or Rin Tohsaka. Rin is a well-known character, so I decided to go with Frankenstein. There are a ton of things I like about her, firstly her character design is beautiful. You wouldn't expect a character named Frankenstein to wear a dress and heels, rather someone who looks like a zombie in ragged clothing.
The moment I realized I liked Fran was when she battled Mordred and I saw her noble phantasm, I was mesmerized by her power. She also likes flowers which I thought was cute and sweet.
4 – Olivier Armstrong
Everyone loves a strong and independent woman, right? FMAB is an amazing anime, full of amazing characters. Olivier aka Ice Queen is one of these amazing characters. She is strong, independent, and powerful. However, I do wish that she got more screen time because her onscreen presence felt limited and she didn't show up until around halfway through the show.
5 – Raphtalia
Last but not least, Raphtalia from The Rising of the Shield Hero! Raphtalia is a Demi-human who became the first member of Naofumi's party. Raphtalia is the sweetest soul on earth, she is caring, skilled, kind-hearted, and is always there for Naofumi. She starts out as a frightened and scared child sold into slavery, but through the series she grows and becomes strong, physically and emotionally. She is a great friend and helps her teammates.
Well, we've come to the end of the post, once again Happy Women's day, and see you next time!