I have two favorite flowers, Red spider lilies and also Wisteria. They are both amazing and extremely beautiful, I'm going to tell you about Red spider lilies and their significance and importance in anime.
I've seen these lilies in a lot of animes like Tokyo Ghoul, The Promised Neverland, Inuyasha and also Demon Slayer. To state it plainly, The flower is usually associated with death or a final goodbye.
There is a myth that wherever someone part goodbye forever, Red Spider lilies grow there. Not really true but its an interesting Myth. Legend has it that these flowers grow in hell.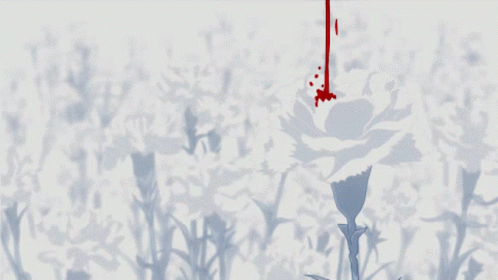 Now in anime, there is this unspoken rule: Whenever you see this flower in an anime, its ending or its opening, something terrible will occur. In Tokyo ghoul, white carnations morph into Red spider lilies. White carnations symbolize purity and good luck, but when Kaneki got his hands dirty with blood, they morphed symbolizing death.
They really are beautiful beautiful flowers especially with their colors and leaves. If only they symbolized something better than death, but… that wont stop me from growing them soon.