Well welcome to my last post on 2020! Before I start, thankyou to all 69 people who followed my blog and read my writing. I know that my writing kind of sucks, but no matter that, thankyou for reading it. Fun random Fact: I wrote this post in october because I was bored and I am adding this paragraph today, the 29th of december!
I'm going to be honest here, Before COVID-19, I hated anime, I hated it with my Entire Heart. My brother watched anime and I made fun of him for watching it. I thought anime was for kids. I thank covid-19 for bringing anime to me. if it hadn't come to quarantine, I would have never started watching anime and this blog as you know it would have never existed.
I decided that since 2020 is coming to an end, i will tell you about my favorite animes I've watched, and technically every anime I've watch till now has been in 2020, cause I started watching it during quarantine. But I'll go with my top 10:
WARNING: I AM GOING TO TALK ABOUT MY OBSESSION OF FANGIRLING OVER ANIMATION.
Kimetsu No Yaiba/Demon Slayer:
I talk about this anime way to much, its like an addiction, and not a good one at that. I know that you all must be fed up of all the demon slayer posts by now. sorry. The reason why I love this anime way to much is mainly because of the animation and the storyline. The storyline is quite average but it does have some uniqueness to it, like michael jackson. No. I'm joking. Click here for my best demon slayer post.
Shingeki No Kyojin/Attack On Titan:
This anime, in 10 years is going to be a classic, i'm glad that I was alive when it was coming out. Its like how Naruto is now a classic, this will be like that. No hate on Naruto though. I haven't started season 4 though but I plan to start it this week. The manga is pretty epic so I hope that the anime lives up to it. Honestly, the storyline of Attack on Titan is crazy, How can someone come up with something so complex like this?! Humans are really amazing sometimes.
Kabeneri of the Iron Fortress: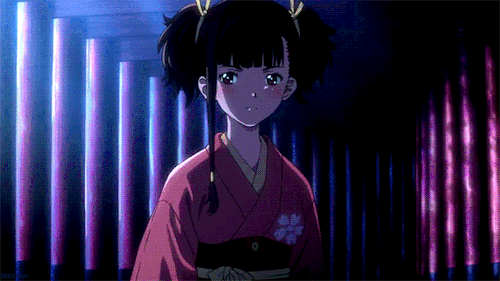 This was a really good short anime, Animation was on peak. The storyline was good too. I think that I compared it to attack on Titan too much because it was really unique and completely different from attack on titan. I think it just made me feel the way I felt when watching AOT. But apart from that, This anime is so amazing, and definitely a should watch for all those who haven't watched it. Click here for my Review.
Death Note: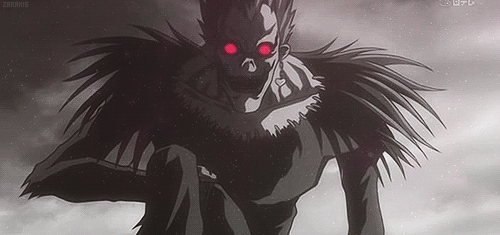 So i've been meaning to post a review for this, I started the review in october but then I procrastinate and never finished it. But this anime was so mind twisting and had me on the edge every single episode. I watched in in English Dub and honestly, the dub was really good, and this is coming from a Sub watcher. I really think that this could be big hit with the now generation of anime, but I dont see it mentioned that much. I didn't really like the last arc which showcased Near and L's death but otherwise, it was a really good anime with one of the best voice acting i've seen.
Fate Series:
In my post My first Five Animes I mentioned that Fate was one of the first series I watched, but to be honest. I watched Fate apocaraphya first in i think 2017. I was way to young to watch that. But this year I watched Fate Stay night and Fate Zero. So that's cleared up. Ufotable animated this! And we all know how ufotable goes with animating. To shorten the explanation, they are basically the gods of animating. I literally salute the people who can draw like that. I want to make a pun right now but i'm not going to do it. Click here for more about Fate.
Blue Exorcist:
I watched this anime with 3 of my brothers, There was a lot of nudity so I dont know if some of them should have watched it. But what's done is done. I fangirl over this animation, I know that normal people Fangirl over characters and the plot but not me. I don't fangirl over characters. EVER. I fangirl over animation quality. I will be sitting and making remarks about either how good the animation is or how it could be better. I feel bad for my dad and my brothers because when i start watching season 4 of AOT with them, they will literally be so annoyed because i'll be talking about the animation. Click here for my Review.
A Silent Voice: The Movie:
I had to watch this movie 2 times to understand what happened, and when I did it was really sad. Fun Fact: I watched it the second time with @happyanimecamper at her house while eating ramen. That didnt really seem like a fun fact but oh well. The animation was on peak. I repeat On Peak. The scenery and everything was so amazing and kind of aesthetic.
Violet Evergarden:
The only anime to ever make me cry. I never ever cry for anime or movies, I only get a sad felling. Wait, I actually cried in the movie theaters when Iron man died so scratch that. The second thing to make me cry. This anime was so amazing, the animation was lively, and the plot was really good. But so sad. I was crying so much, tears were running down my face for a whole 5 minutes. Click Here for My Review.
The Rising of the Shield Hero:
Best and only Isekai anime I've watched (so far) I cant wait for season 2 next year. The characters were really well written, expect for that one evil red headed person(her name should never be mentioned.ever.) The story was a really different type of Isekai anime that caught me by surprise. Click here for my review.
Dororo: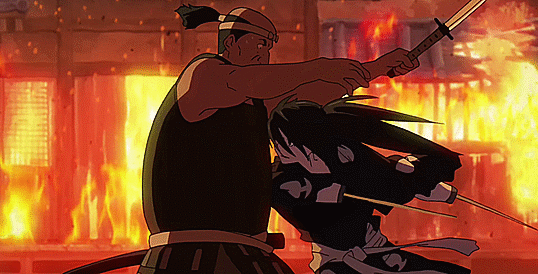 I, interestingly, watched this anime on youtube cause I found it there. It was a really good anime but I feel like it went to fast during the last episodes. It is 24 episodes and made in 2019 but the Manga was made during the early 1900's. A Lot of good characters die, but that's ok because *drumroll* the animation made up for it. Click here for my review.
Thankyou!