Hello Everyone! So today we go off the topic of anime and manga with a little update. Its rare that I talk about my blog and I, so it may be abit different to what your usually used too. Starting off, This year is passing really quick, Before I knew it, half the year has passed already and I felt like I haven't got much done writing wise. I planned to do some writing exercises to better my writing skills, but sadly, I never got around to do that.
In January, I got a total of 20 posts done, I think that was my second biggest achievement this year. In February I didnt get as much done, But I did hit my 100 follower mark as well as my 100th post mark. As of now, I am nearing the 200 followers mark, with only 28 more to go! In March I reviewed the winter seasonals I watched. Then April was kind of a flop because I took a one month break midway till May. I came back on May 12th and throughout May I got 6 posts done which I'm happy with. And now we've come to June. Not so bad of a year, but not so great either. I've always wanted to stick to a writing schedule but I've tried it and realized its definitely not my thing, so I kinda gave up on it. I just try to post one a week, or whenever I can.
Now onto summer seasonals. Right now, looking at the seasonals, I dont see much that interests me apart from Record of Rangnarok, Miss Kobayashi's Dragon Maid S and That Time I got Re-incarnated as a Slime S2 Part 2. I haven't watched Part 1 of S2, so I might end up skipping summer seasonals to watch other animes instead. There is also this original anime called Sonny Boy by MADHOUSE which I'm thinking of giving a shot too. But the most likely case is that I will skip summer seasonals
I finished the school year this Friday and I am hoping to get some serious binge watching done. I'm currently watching Natsumes Book of Friends and flying through the episodes really quick. I watched the entire season 4 in one day! Well, not that surprising though because its only 12 episodes. If you dont already know, NBOF is my new favorite anime (Gotta update my about page)! I also started Barakamon and xxxHOLIC. If you cant already tell, I'm watching a lot of Slice of Life anime. I'm holding back on Manga for a bit to get the binge watching done.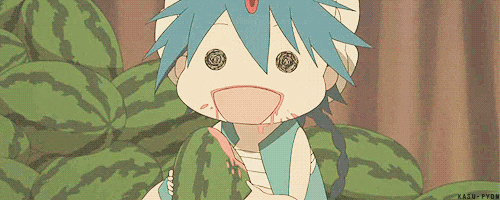 I'm going to be reviewing Tokyo Revengers, Odd Taxi, Shadow House and maybe 'I've been killing slimes for 300 years, and maxed out my level' If I finish the show before the end of spring seasonals. Ive also got some list posts planned too. Im really liking this seasons titles and thinking of picking up a couple of the mangas to continue them, most likely I'll start reading Tokyo Revengers and Shadow House once the animes end.
Im also redoing some of my previous reviews, my old readers may have noticed that I posted a review on Angels of death back then, but I deleted that one and posted a new one. This is just because my opinions have changed on the animes so I'm updating them.
Well we've come to the end of this little update, A big thankyou to all my readers and followers who take time out of their day to read my posts!