So I started watching Horimiya today. Its really good! The main character has 4 piercings on each ear and one on his lip, It makes me want more piercings too (but not on my lip, just on my ear) I already have 2 on each ear and I want more now.
Anime in general does sometime influence my choices, Which can sometimes be a good thing, and other times be… bad? For example, because of Horimiya, I want more Piercings, not such a bad thing. And best part is, My mom agreed to take me to get them next week.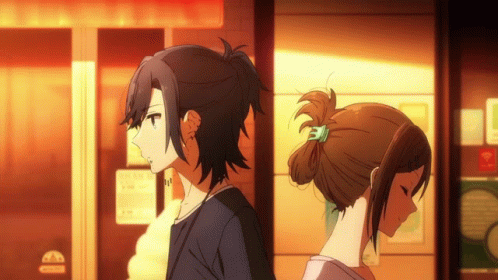 Anime also influenced my love for writing, I never knew that I would love writing more if it was about something I love. I love watching anime, talking about anime and drawig anime. Writing is the only hobby which I practice everyday so thats a good thing. Anime wasnt the only thing that influenced this blog, My friend @happyanimecamper had a blog, and that made me want to start one, but i didnt know what it should be about.
At that time, I was very very much into anime, as I am now. So thinking of everything that I like to do, I focused on one thing which I thought I might enjoy writing about, and did!
I know that anime also influences my mindset sometimes… I learn alot from people who never existed, Im not going to go too deep into what it has influenced in my mindset, so lets just leave it like that.
Well, thats it, kind of a short post, but I really hope my mom doesn't forget to take me for the piercings. Thanks for reading!