Well I know we all change overtime, but is it possible for my personality to change after watching anime? A couple weeks ago I was texting one of my close friends who just moved far far away, and since she knew she would never see me again, she had the 'nerve' to text me this.
She said, "Oh, (My Name) you watch so much anime, youve become different. I dont know how, but youve changed alot, personality wise. You dont laugh anymore or make jokes with anyone. All you do is talk about anime".
Ok for 1, I dont talk about anime that much, the last time I saw her, she was at my house and @happyanimecamper was there too and I was talking about anime with her, so I see where she was getting that point from. When she was texting me this, I took it in a negative way, but thinking back now, I dont think she is completely wrong…. I feel bad for getting mad at her because I admit, I didn't want to except the fact that my personality had changed after starting anime.
From May till August, I was watching anime like there was no tomorrow, and that was not so much of a good thing, During this time, I saw that friend only around 4 times due to COVID-19 so i myself dont think that my personality changed, only others could see it. Looking back, My mom and dad confronted me twice about watching anime too much. I'm guessing this is when the personality change occurred? When my friend had texted me about the personality change, I went straight to ask my mom, She didn't really take it too seriously, and was just joking around 'Your so serious'. I on the other hand, was very concerned for my personality.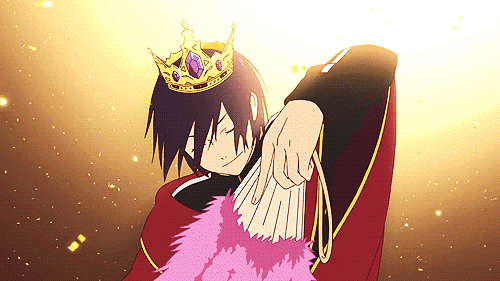 I then, yesterday, asked my dad 'Do you think Im serious?". He said no. I think he was just saying that cause you know, hes my dad. He would say what i wanted to hear. So I gave up on asking family, they wouldnt give me an honest opinion.
I noticed that I had gotten into anime abit to much, and it wasn't good for my mental health or wellbeing in general. So i started looking for a way out, and it was hard. I had to find something that I enjoy, other than anime…. I tried reading, didn't work even though I loved reading. Next was art, It occupied me, but it wasn't the type of hobby which you can do on a consistent basis. Last was writing, even though I absolutely hated writing.
But trying something new isn't always bad? Seeing where I ended up, writing wasn't such a bad choice after all. Haha, this turned from a 'Did my personality change?' post to a 'Mental Health' post. To conclude, lets just say that watch as much anime as you want, but take care of yourself, and make sure anime isn't your only occupation of free time. And to answer the title. Yes, My personality definitely changed, and thanks to that conversation I had with my friend, I am now making sure that I fix the cracks in it.
Peace Out-