Bungou Stray Dogs is an underrated anime that needs more attention, While watching the anime I came to realize that the names are people from real life, and each of the characters are derived from those people, and even have similar traits to them.
Dazai Osamu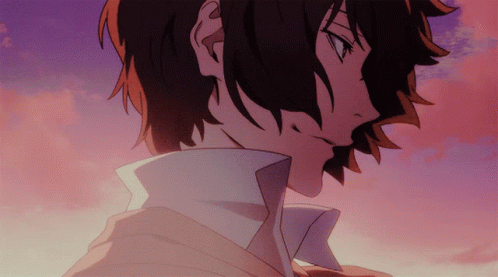 I think everyone who's watched this anime knows that Dazai is suicidal and his greatest wish is a double suicide with someone, he is always trying to die but it never ends up happening. His abilities name is called 'No Longer Human'.
Now, here's the fun part!
Dazai Osamu was a Japanese author in real life whos most known book published was called 'No Longer Human'. He also died by committing suicide with his wife. When creating this character, the authors of Bungou stray dogs used the real Dazai Osamu as inspiration for the Anime one.
Doppo Kunikida
Doppo Kunikida is a main side character in this anime, he likes to write his thoughts in his notebook and is usually consumed in them. This character is derived from a Japanese poet who wrote romantic poems and novels.
This is very similar to anime Kunikida because he also writes poems as his ability is called the Matchless Poet. Anything he writes because real.
Chuyya Nakahara
Chuuya is a villain in the anime Bungou Stray Dogs, his ability is Upon The Tainted Sorrow, allows him to manipulate gravity, and alter the gravity of anything he touches.
In Real Life, Chuya Nakahara was a Japanese poet who wrote experimental European Poetry.
Atsushi Nakajima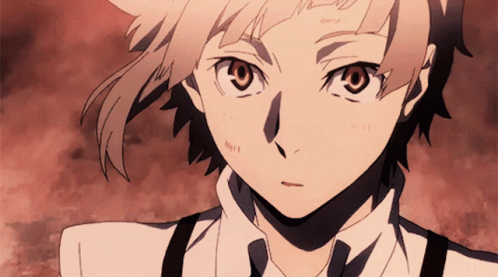 Atsushi Nakajima is the main character of Bungou Stray Dogs. His ability is 'Beast Beneath The Moonlight'. This ability allows him to turn into a large white tiger who has amazing strength, speed and regeneration abilities.
This character is also derived from a novelist who had a short life, The anime characters ability was based on a character from the novel written by him. The character was known as the Tiger poet, so the creators of the anime made his power a tiger.
Thanks for Reading this post, I plan to do a part 2 sometime!