I recently watched this anime, and it had more blood and gore than Another, And another is a very gory anime. Every single episode I watched made me have butterflies in my stomach and my heart felt heavy. I can handle gore but this is just another level of it.
The anime is about a girl name Saya and she is a normal school girl, she is popular, has friends and is basically ordinary like everyone else. Her dad is the leader of a shrine. But she does have one secret, She secret, she slays Elder Bairns which are basically Demons that eat humans.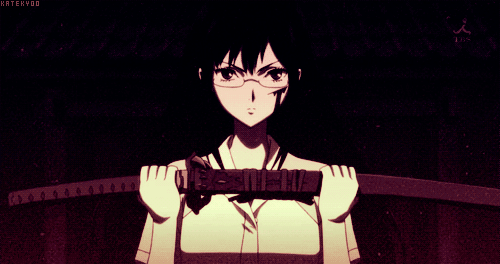 Her real personality is Cold and Serious but due to an experiment, A fake Personality was created which led everyone to thinking she was A Kind, Fun and Friendly Person.
I enjoyed this anime to the point were it was super cool but also really scared me. I realized that if those Elder Bairns existed, Reality would be like that.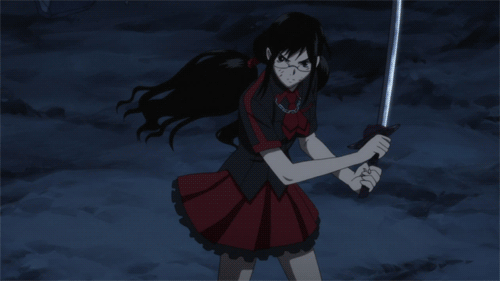 Ok, so… I don't think I would watch this anime again because of the amount of blood in it, but maybe if there was less gore, I would watch it. I watched it specifically for the fact that I was going to review it and It was on my list. But it you are a person who can handle very bloody, and gore related scenes, then this is definitely the anime for you.
I enjoyed the fight scenes that were prolonged, because there are just some fight scenes were the person gets eaten immediately and then nothing else happens. I love anime that have sword fights because they look really cool. I would rate the animation 7/10. It wasn't my favorite but it was pretty good.
(P.S, I didn't want to add the GIFS of the Major creepy blood scenes for 2 reasons, My stomach cant handle looking at them cause I feel sick and second is that I don't want some of my readers sick incase they cant handle it either.)